Are trade fairs one of your communication levers? Have your teams become accustomed to them, year after year? Beware! To continue to stand out, you must also know how to challenge yourself. Avoid routine: follow these 3 expert tips to renew yourself at a trade show.
Tip #1: Rely on the expertise of the trade fair organisers
Every trade fair participation requires preparation. Start by analysing your performance at previous events:
Did you meet the objectives set out in your development plans?
Have you kept the file of previously acquired contacts?
What analysis can you make of the profile of prospects you met previously?
What are the relevant indicators that allow you to monitor the conversion of these contacts?
This preparation phase is essential to ensure that you achieve your objectives. Focus on your ideal target: what message do you want to get across? What exactly do the visitors who will come to see you at the exhibition expect from you?
Do you feel unprepared or do you lack the time to prepare your event? The exhibition organiser will be able to give you advice to help you stand out. For example, they can advise you on the area in which to locate your stand so that you meet the profile of visitors you are interested in, on the communication actions to put in place or on how to promote your new product or news...
The organiser is at the disposal of companies to facilitate and improve their experience. Think about it!

Be visible all year round
Today, a trade fair is no longer just a date in your calendar. It is a complete solution for the visibility of your company and your solutions to your entire ecosystem, all year round.
The organiser offers a wide range of communication solutions, before, during and after the event. For example: the online product catalogue or the creation of content (podcasts, blog posts, social networks during the event, etc.) that can support your development lines.
Perhaps you missed some solutions this year? To make sure you don't miss out on the next edition, keep in touch with the show's organising team via their newsletter and networks - and don't forget to ask for their advice. They will be happy to help you.

Tip #2: Get inspired by the show's ecosystem
Do you have an innovation or news item to present? Having something new to present to the general public is the ideal way to renew yourself at a trade show and get people talking about your innovation, right?
However, it is not necessarily necessary to have a novelty to present in order to be original and renew yourself. To find ideas to make you stand out or change your habits from one year to the next, think about taking inspiration from your competitors' (good) practices! This monitoring can take several forms: observation of stands, taking into account feedback from previous editions or other trade fairs, live discussions, etc. Some of the discussions could even lead you to rethink your strategy!
Take inspiration from, for example
Content created by the organiser: white papers, conferences, etc. This content has been created to help you!
What other exhibitors are doing: how are they presenting their offers, innovations, customer feedback? Follow them on their networks, subscribe to their mailings, etc.
Don't just send your sales team to the show. Your R&D, your strategic directors and even some members of your operational team will bring a different perspective on your company, its products and its challenges.
Your mere presence sends a message to your entire ecosystem: your company is part of the market. It is available and responsive. Your customers and prospects can count on your consistency. Take advantage of this!

Renewing your participation: from consistency to trust
The visitor/buyer comes to a trade fair with the aim of creating a relationship of trust through face-to-face meetings. This relationship is the foundation of any future transaction. It is also the result of your consistency. It is therefore important to be patient and to repeat certain exchanges from one exhibition to the next.
IN A FEW WORDS
"
Buyers need to know that they will be able to find the exhibiting company at several editions of the show. This gives a reassuring image and helps, for example, to gain relevance when launching innovations.
"
Marie Lagrenée
Director of the IT and security division at Comexposium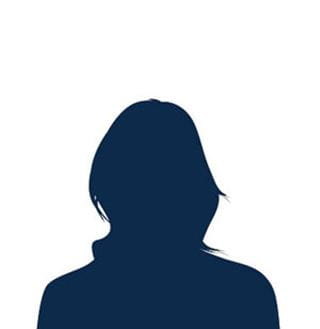 Tip #3: Take part in discussions on the future of your sector
As Vincent Larquet, Director of Strategy and Sustainable Development at UNIMEV (the French Union of Event Professionals) recently stated, "In a few years, the organiser will no longer be a service provider, but rather a strategist for the development of the community that he/she is constantly leading.
A trade show is not just a showcase. And the organisers make sure that they lead the discussions to build the future of the sector on which the show is based. It is up to the exhibitor downstream to be active: take advantage of the many meetings and discussions organised (conferences and round tables) to take part in the strategic thinking on your sector.
Are you afraid of not mastering certain subjects? Specialise in a given issue to complement other exhibitors.
IN A FEW WORDS
"
Today, a trade fair is an integral part of its market. Through the meetings organised and the content created, we are moving the lines in each sector. We try to make our audience aware of our values. It's up to the exhibitors to take up the subjects and think along with us!
"
Marie Lagrenée
Director of the IT and security division at Comexposium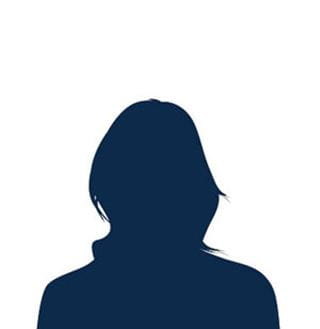 The exhibitor can become a source of inspiration for all the players in their ecosystem. Becoming a thought leader is within the reach of anyone who is sufficiently passionate and motivated to make a lasting impact on their sector.
Attending a trade show is a great opportunity! You can renew yourself by following the advice of the organisers, capitalise on your participation in the event to get your message across, be at the origin of strategic discussions on the future of your sector... All this is within your reach: ask us for advice to help you!