Djazagro is the trade show for agri-food production. Founded in 2003, it takes place annually in Algiers, bringing together all the Algerian and international players working in the food industry.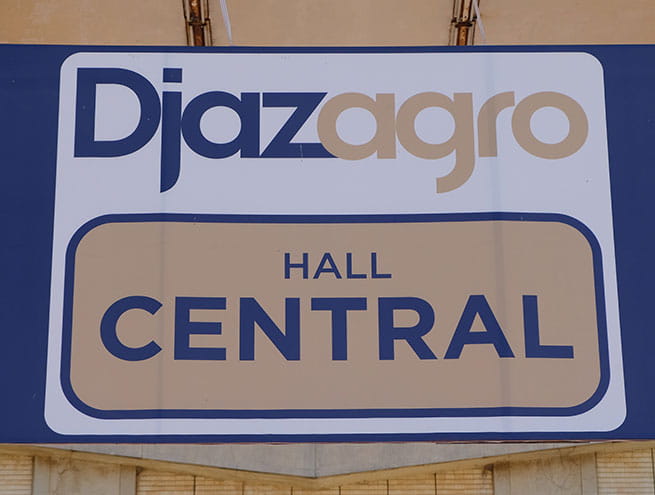 What is Djazagro ?
The show's name is a combination of "Djazaïr," the Algerian Arabic name for Algeria, and "Agro," representing the agri-food sector.
Since its creation, Djazagro's reputation has continued to grow, with the show recording increases in exhibitor numbers and visitor attendance year after year.
Acknowledged as a highly professional exhibition, it will hold its next edition from Monday 22 to Thursday 25 April 2024, at the SAFEX exhibition centre in Algiers and is expected to welcome more than 700 exhibitors and 20,000 visitors.
Who exhibits at Djazagro?
The show's exhibitors, all exclusively manufacturers, offer an exhaustive range split into six sectors of activity representative of the food industry :
Bakery-Pastry,
Hospitality & Food service
Ingredients & Flavourings
Food products & Beverages
Processing, filling and packaging (both packaging products and machinery)

Who visits Djazagro?
Regarding visitors, the 2023 edition was international, with 23 000 professionals visiting Djazagro in June 2023.
A strong international presence
Concrete purchasing projects.
94% of visitors satisfied
For 1 in 2 visitors, the principal reason for their visit is to discover new companies and/or new machinery and equipment.
To meet this growing demand, Djazagro has introduced a free platform allowing exhibitors prior to the show to present new products, services or machines that they intend to display at the exhibition.
Would you rather find out what people say before coming to see for yourself?
Read what past exhibitors say about the show
Read what past visitors say about the show
Are you a previous exhibitor or visitor and would like to give your feedback? Contact the communications team
3 main objectives for professionals:
1 - Meet new suppliers
2 - Discover new processes and products
3 - Keep abreast of the latest news
To meet these objectives, in addition to the presence of key industry players, Djazagro has set up a number of events:
Djaz'Innov: a competition, created in 2022, enabling all exhibitors to present their innovations in terms of products, services, equipment or processes. Discover the 2022 winners
Agora des Experts: a program of conferences presented by specialists on new market trends.