Algeria is a country of 'sweet tooths', who have always enjoyed sweet treats. Fond of good food, Algerians are naturally drawn to the modern range of sweet snacks, with fruits and cereals, suitable for all occasions.
Sweet snacks - sweet biscuits, sweet cereal bars, fruit or chocolate snacks, and fruit snacks - amounted to 81.2 billion DZD in 2023, with an 11% growth. This reflects their popularity due to the pleasure they provide and their convenient role as snacks during busy days.
According to Euromonitor, they are expected to continue to rise by 2028 at the same pace, reaching 137 billion DZD, despite the current inflation and economic challenges.
81.2
billions of DZD in consumption of sweet snacks in 2023
11
the growth rate of sweet snacks in 2023
137
billions of DZD in projected growth in 2028
BIMO (Modern Biscuit Company) is the leading player in 2023, with a 32% share of retail value. Founded in 1981 in Baba Ali and currently chaired by Mr. Amar Hamoudi, the company has diversified its expertise with a chocolate factory, a cocoa bean processing unit, and a wafer production unit.
The expansion of flavor options and toppings, along with new recipes, is sustaining positive growth for sweet biscuits. They continue to show strong retail sales volume and value growth in 2023.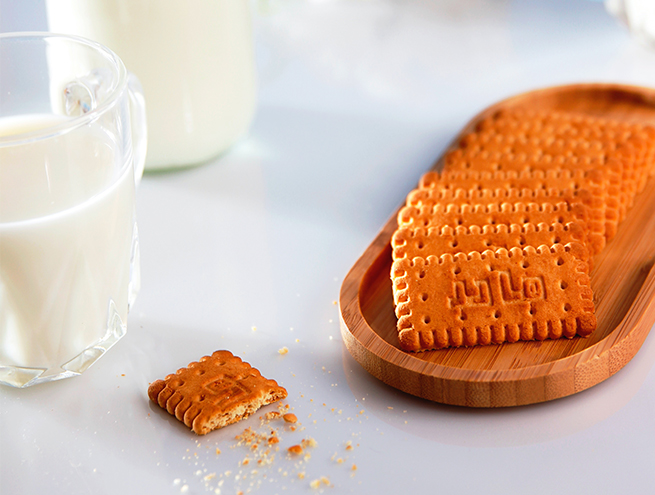 According to Euromonitor, the growth of sweet biscuits has consistently increased over the past three years (2020: +8%, 2021: +9.4%, 2022: +10%, and 2023: +10.5%).
However, the economic situation and inflationary pressures are real obstacles to accessing these indulgent products. Efforts are being made to maintain market prices that are acceptable to the population while preserving profit margins.
National manufacturers are experiencing consistent increases in the prices of raw materials, labor, and transportation costs. Although filled biscuits and chocolate-coated biscuits remain the dominant categories in terms of value, consumers are looking for promotions.
Thus, in 2023, categories such as plain biscuits or cookies are becoming popular due to more affordable prices. The same phenomenon is observed in all countries affected by inflation: a return to basics.
Local professionals are gaining market share because they offer prices that are cheaper than imported goods. Sales by the portion or in smaller quantities are well-suited to this economic climate.


A Favorable National Economic Climate
Algerian manufacturers benefit from the ban on imports: they no longer suffer from the competition of international brands. The international leader LU from Mondelez is losing market share in 2023, but it enjoys such recognition and competitive prices because the company has a local factory which helps to keep retail prices low. Algerian consumers value and trust the brand.
All local players continue to focus on sweet biscuits, which dominate the Algerian landscape: easy to produce, appreciated for their versatility by consumers; they are all increasing their power: beyond the leader BIMO, brands such as Bifa (Soaltubi) and Palmary from Sobco are now clearly visible.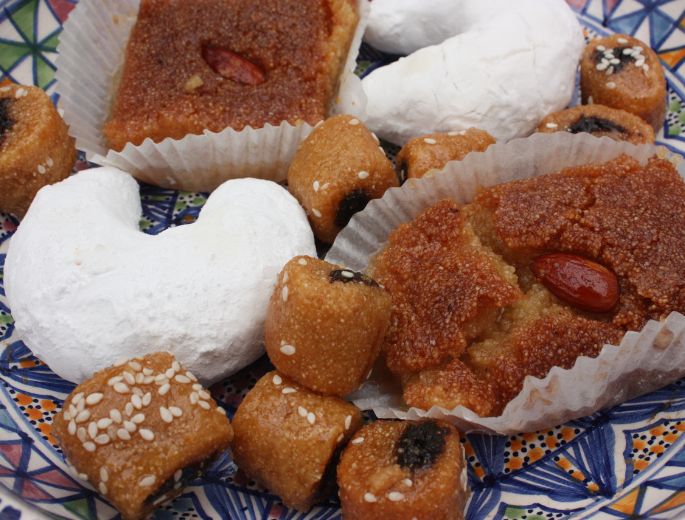 Tradition
Mouskoutchou – an Algerian yogurt cake, ultra light and fluffy; Griwech, a fried pastry; Ktaif with pistachio (a nest of fine noodles with honey and pistachio); Makrout, a Berber specialty.
PROSPECTS AND OPPORTUNITIES


Active lifestyles are boosting sales of on-the-go snacks, convenient to take away. They are practical, easy to slip into a bag, and offer a comforting boost that lightens up the continuous day.
Growth is expected in 2024, driven by the increasingly dense lifestyle of urban dwellers, and thanks to the growing number of women entering the workforce. Nomadic consumption represents an excellent opportunity for all snacking solutions.
The solutions for kids
Sweet biscuits and bars are increasingly used for children's snacks, prepared at home as both parents are more and more often working.
Convenient, pocket-sized formats are expected to continue to grow rapidly, driven by the increasing trend of on-the-go consumption.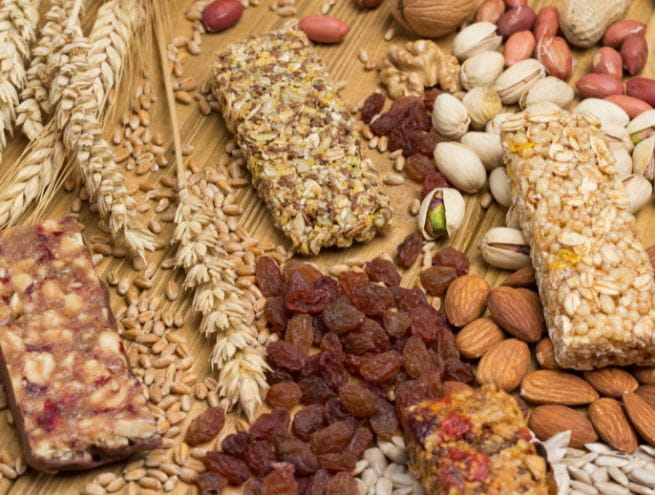 Innovations are focusing on healthier variants of sweet biscuits. Algerians are also concerned about their health and that of their children, becoming sensitive to less sugary recipes. This increased health awareness is fueled by foreign television channels, from Europe and the Middle East.
This includes products richer in fiber, reduced in salt, with whole grains, or gluten-free. However, the decrease in disposable income is curbing this trend in favor of more basic products.
And Tomorrow?
The market is truly bifurcated: on one hand, there's the market for children and their snacks and breaks at school, for example: children influence purchase decisions and are guided by peer preferences. Biscuits are also brought along to share.
For adults, biscuits provide energy breaks during the continuous day. Here, there are numerous opportunities to develop healthier products. More whole products, fiber, less sugar...
Competition is expected to intensify among national players.
The opportunities for tomorrow lie in having quality ingredients that allow for the formulation of healthier, more balanced recipes or ones rich in positive elements for balance and health: more fruits, seeds, oilseeds or whole grains.
It's also an opportunity for the Algerian industry to have more efficient tools to produce more modern, better-packaged, and increasingly indulgent sweet products. Equipment, processes, and packaging have a future here.