Discover the companies and products nominated in various categories for the Djaz'Innov competition, including food, packaging, and safety.
The winners of Djaz'Innov 2023
Silver medal

Egg Replacer

Silver medal

Betapol Biologique (BIO) OPO

Brand :

Bunge Loders Croklaan

Bronze medal

Aseptic packaging Made in Algeria

Brand :

Agrofilm Packaging

Jury's favorite

ICOPONE 3O
Gold medal
Product : Optica 3D
Product description : Color and shape sorting of a wide range of products: cereals, pulses, coffee, seeds, dried fruit. This new technology enables precise 360° product analysis, even in the non-visible spectrum. We ensure food safety that increasingly meets the requirements of European regulations and the Algerian market.
Manufacturer : 3U Vision SRL
Country : Italy
Silver medal
Product : Egg Replacer
Product description : The EGG REPLACER range of improvers is made up of solutions for partially or totally replacing eggs in brioche products. Its use gives products a better hydration capacity. AIT Ingrédients, a leading specialist in functional ingredients, offers a solution for replacing all or part of the eggs used in brioche-type yellow doughs. The aim is twofold: to reduce the cost of eggs (which have undergone strong inflation), and/or to meet the growing demand for animal-free (Vegan) products. What's more, its use gives products a better hydration capacity, which makes them more economical. These solutions are easy to implement on production lines, with no need for heavy investment. "Our improvers enable bakery manufacturers to make significant economic gains in the face of the supply problems encountered by all egg users. Our improvers guarantee both the same characteristics & during manufacture and the same organoleptic qualities of their finished products.
Manufacturer : AIT ingrédients
Country : France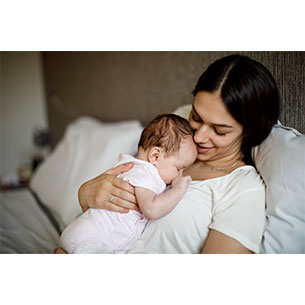 Silver medal
Product : Betapol Biologique (BIO) OPO
Product description : OPO is the most common fat found in breast milk. Plant-based OPO is the most clinically tested ingredient in infant formula. But certified organic OPO has been lacking on the market. In 2021, the company is developing Betapol Biologique OPO, the first certified organic infant formula in the EU and UK.
Manufacturer : Bunge Loders Croklaan
Country : Malaysia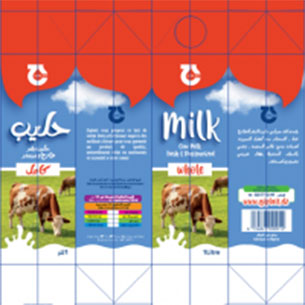 Bronze medal
Product :Aseptic packaging Made in Algeria
Product description :This type of packaging is designed for milk-juice, as it is an aseptic package that ensures long preservation of foodstuffs at room temperature for up to a year, while preserving their nutritional and taste quality.
Manufacturer :Agrofilm Packaging
Country: Algeria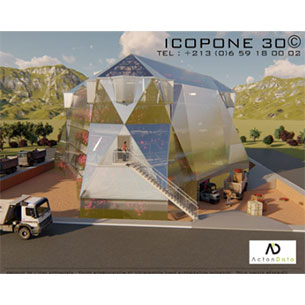 Jury's favorite
Product : ICOPONE 3O
Product description : A technology for developing vertical farms adapted to the Algerian environment and conditions: either as urban vertical farms to feed the cities, or as co-construction of housing and greenhouses for the inhabitants, or as intensive agricultural production. These modules are integrated into an environment where water is controlled and respected. First process developed by Universities and engineers who have been working for 7 years.
Manufacturer: Actondata
Country:Algeria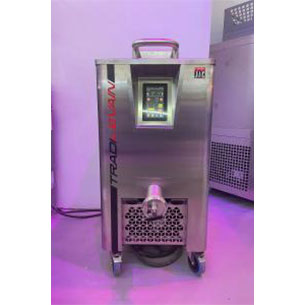 Special Jury Prize
Product description : JAC has been rewarded for its innovations over the years in the bakery sector. JAC, a specialist in processes and technologies for the bakery world, is present at DJAZAGRO and has contributed to increasing the bakery skills of Algerian professionals, thanks to tools and technologies adapted to field requirements. The 3 latest innovations presented at DJAZAGRO are :
2023: Tradi Levain: customize your own sourdough using less yeast
2022: Forming divider for manual dough cranking (no electricity required)
2021 : A small-model RollForm shaper: more suited to smaller workshops.
Manufacturer: JAC
Country: France
Djaz'Innov 2023 nominees


Categort Process :
DM Packaging Group SRL (Italy) – Booth CT B 046
Product: Miniflow Mickey Edition
3U Vision srl (Italy) – Booth C C 033
Product: Optica HD
Uteco (Italy) – Booth CT E 084
Product: Onyx Go
Category : Food and ingredients


Bunge Loders Croklaan (Malaysia) – Booth A B 008
Product: Betapol biologique OPO
AIT Ingrédients (France) – Booth CT C 116
Product: Egg Replacer
Category : Packaging


Agrofilm Packaging (Algeria) – Booth CT B 119
Product: Aseptical packaging Made In Algeria
Concept Emballage (Algeria) – Booth CT E 042
Product: Laser cut 3D labels
General Emballage (Algeria) – Booth CT G 041
Product: Waste recuperation unit
Category: Quality / Safety


Bunge Loders Croklaan (Malaisie) – Booth A B 008
Product: Betapol biologique OPO
3U Vision srl (Italie) – Booth C C 033
Product: Optica HD